EASYCUT COOLANT NOW ON SALE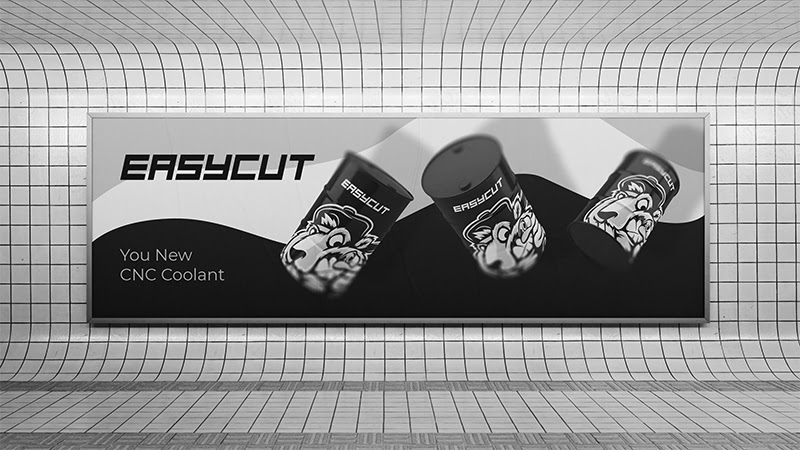 At CNCmarket.ca, we're excited to introduce you to a game-changing solution for your CNC shop – EASYCUT coolant. Our team of experienced engineers, based right here in Calgary, Canada, is committed to optimizing your metalworking operation by offering a high-performance coolant solution.
EASYCUT coolants, designed in Germany, are specially formulated for CNC metalworking. They are engineered to deliver superior cooling, lubrication, and corrosion protection for your CNC machines.
By choosing EASYCUT, you can expect to experience the following benefits:
Extended sump life
Enhanced safety and compatibility with your team
Increased tool longevity
Improved surface finish
Enhanced overall machine performance
We understand the challenges you face in a dynamic market, including rising coolant costs. That's why we're pleased to offer you competitive pricing, ensuring you get the best return on your investment.
But that's not all – as a local business, we're proud to serve our fellow Albertans. To demonstrate our commitment, we're offering a special opportunity: the first 10 customers from the Alberta region can enjoy a FREE TRIAL of EASYCUT coolant!
Our FREE TRIAL includes two options:
NEW CNC Machine Fill-Up: We'll provide coolant for tanks up to 1500 liters and top-up concentrate for one month, free of charge.
Existing Coolant Replacement: If you're dealing with preventive maintenance or coolant issues, we'll provide a complete fill-up and top-up concentrate for one month – all at no cost.
We also offer complimentary service to ensure a seamless transition.
To take advantage of this exclusive offer, simply send us an e-mail at hello@CNCmarket.ca or give us a call at +1 825 735 66 98. Our team is ready to address any questions you may have and assist you in getting started with EASYCUT right away.
Make the switch to EASYCUT and experience the difference it can make for your CNC shop. We look forward to partnering with you to enhance your shop's performance, reduce costs, and improve overall efficiency.
Thank you for choosing CNCmarket.ca for all your machining tool needs. We look forward to serving you.
For any inquiries or assistance, please feel free to contact our dedicated team.
📞 Phone: +1 825 735 66 98
📧 Email: hello@CNCmarket.ca
🛠️ Your Trusted Partner in CNC machining